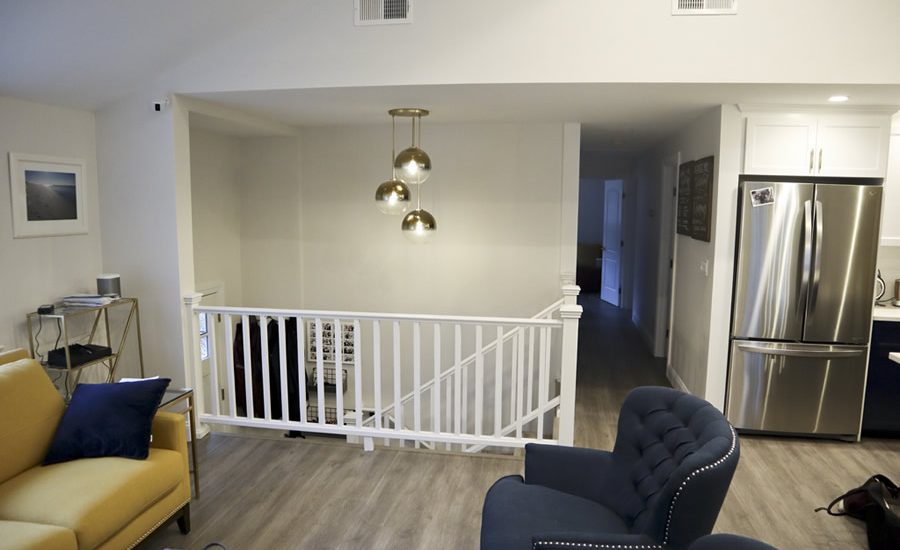 Refreshing
Wood floor refreshing
Includes light buffing and revitalizing, with one coat of polyurethane.
(The least inexpensive and easiest way to keep your floors protected and beautiful through the years).
Kemco Floors, LLC. specializes in new floor installation, refinishing, and sanding for residential and commercial clients.
FAQs
Red oak is not red, and white oak is not white. Red oak has a warm, reddish tone and the grain shows very well, especially with stain. White oak is light brown color and has fewer grain shows. It is a little denser, and it withstands more humidity. (See picture)
Hardwood is our choice. The price is comparable, but nothing else. With hardwood floors, you have real value in your house. Regular thickness (3/4 inch) can be sanded 10 times. After any sanding, you can play with the color, and the floor looks like new. Every sanding can last 5-10 years, plus, you can refresh (buffing and coating) every year. That means you can have a nice hardwood floor for 100 years. LIVE LONG. The laminate doesn't contain any wood. It is plastic. You cannot sand laminate, so any scratch or damage will stay there forever. And laminate doesn't count towards your home improvement value.
With red oak as a standard, pine is 30-50% softer. Bamboo is the same hardness; maple is 10% harder; hickory is 40% harder, and Brazilian cherry and mahogany are 70-80% harder.